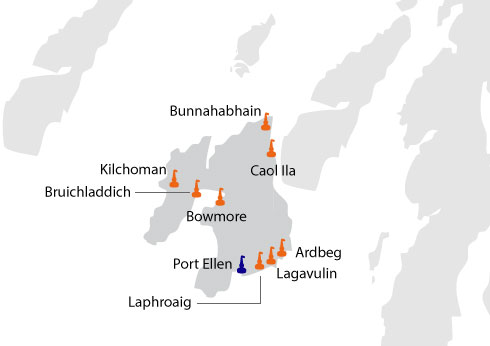 The Island of Islay (pronounced eye-la) is the Southernmost island in the Inner Hebrides and is known for its stunning natural beauty, long beaches and of course, it's world-famous distilleries. It is one of the best-known districts for Scotch whisky in Scotland with 8 active distilleries to date (that works out at about one distillery every 48.12 miles2 on the tiny island).
Islay holds the annual Islay Whisky Festival, celebrating the whisky industry and everything that it has brought to Scotland over the last few hundred years.

When
The Islay Whisky Festival 2018 will run from Friday 25th May-Friday 1st June. This week-long event offers many attractions, so whether you're a whisky lover or are just in it for a bit of history.
What
There are many events that take place over the course of the Islay Whisky Festival week. Everything from tasting master classes with distillery managers to warehouse demonstrations, giving you an in-depth and up close and personal experience, this year's Islay Whisky Festival is not one to miss.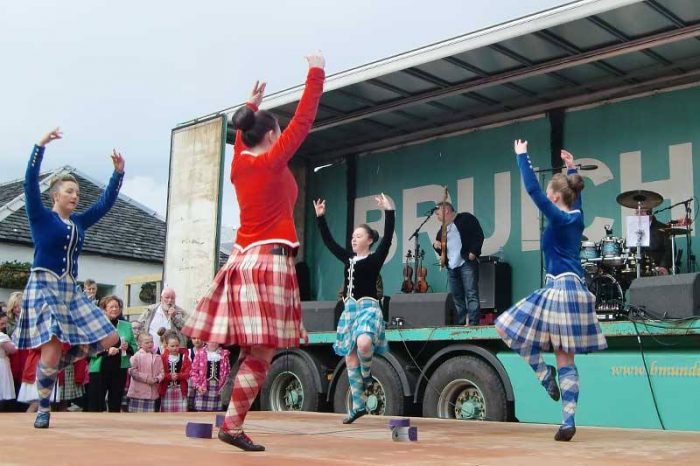 Distillery Open Days for Islay Whisky Festival 2018
Below are all of the distillery open days for the 2018 Islay Whisky Festival.
Saturday 26th May 2018 – Lagavulin Distillery Open Day
Founded in 1816, Lagavulin Distillery has had its fair share of disagreements and lawsuits, especially with its closest neighbour Laphroaig.
Sunday 27th May 2018 – Bruichladdich Distillery Open Day
The Bruichladdich Distillery was on the rocks for many years, with the distillery changing hands and getting closed numerous times since it opened in 1881.
Monday 28th May – Caol Ila Distillery Open Day
Caol Ila opened in 1864, the original distillery building was knocked down in 1972 and a newer bigger distillery was built in its place. It still goes by the same name, which is Gaelic for Islay.

Tuesday 29th May 2018 – Laphroaig Distillery Open Day
Laphroaig describes themselves as the whisky version of marmite – you either love it, or you hate it – seems like people love it though as Laphroaig is undoubtedly the biggest selling whisky on Islay.
Wednesday 30th May 2018 – Bowmore Distillery Open Day & Islay Ales Brewery Open Day
Bowmore Distillery
Bowmore Distillery is the oldest recorded distillery in Islay, dating back to 1779 it's also one of the oldest active distilleries in Scotland. Its impressive that the distillery is still up and running today and they produce the second biggest selling whisky on Islay.
Islay Ales Brewery
Islay Ales is the only brewery on the island of Islay and was founded in 2003. All ale is brewed and bottled onsite.
Thursday 31st May 2018 – Jura Distillery Open Day & Kilchoman Distillery Open Day
Jura Distillery
 Jura is Islay's neighbouring island and is home to the Jura distillery. You can visit this distillery that was founded in 1810 by taking a short car ride as there is a bridge between Islay and Jura.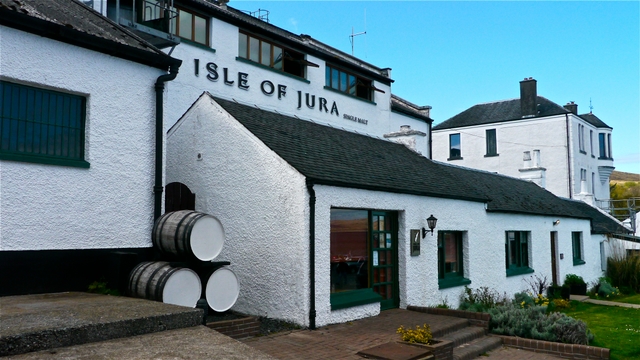 Kilchoman Distillery
Kilchoman is the newest distillery on the island, only opening in 2005 the distillery has sure made a lasting impression. Kilchoman Distillery grows most of its own grains and malts them on site.
Friday 1st June 2018 – Bunnahabhain Distillery Open Day
The most remote distillery on Islay is Bunnahabhain, founded in 1881 this brand was little-known but now it has come into its own and has a much larger fan base.
Saturday 2nd June 2018 – Ardbeg Distillery Open Day
Ardbeg Distillery first opened its doors in 1815 and grew into the largest distillery on the Island. Fast forward to 2018 and it's now one of the smallest but regardless of size, Ardbeg distillery still has a massive following all around the world.
All of the distilleries listed above have additional events and tours on during the Islay Whisky Festival, you can find more information on their websites.