Glass partitions for office can transform your workspace into a modernised and brighter one. There are many benefits to installing glass partitions in your office, and even more different types to choose from!
Types of Glass Partitions for Office
Glass partitions
Meeting rooms
Fire-rated
Acoustic
Single glazed
Double glazed
Framed glass partitions
Frameless glass partitions for office
Frosted/tinted/coloured glass partitions
Benefits of Using Glass Partitions for Office
Lighting
Glass partitioning in an office is one of the best ways to utilise the spaces natural light. Regular partitions can block natural light, leaving a rather dull workspace. Glass partitions, on the other hand, allow every part of the office to benefit from having natural lighting.
Modernisation
If your office space is looking tired and old, adding glass partitioning can be a great way to modernise it.
Cost
Unlike fixed and structural partitions, glass partitions for office are much more cost-effective. They also have a natural tendency to absorb light and insulate, which could see a drop in your utility bills.
Styles
There are a variety of styles when it comes to glass partitioning, meaning that you can add your own flair to the office. This can include frosted, tinted, coloured windows, as well as, customised and branded glass partitions.
Noise
It is possible for glass partitions to reduce background noise in an office, how successful this is will depend on the quality of glass. Double glazed glass provides much better soundproofing than traditional stud walls partitions.
Flexibility
With glass partitions for office, you are not restricted. Planning with the installer can ensure that glass partitions can be moved and slid to create perfect flexibility for the demands of a busy office space. This adaptability has proven to be incredibly successful in this sort of environment.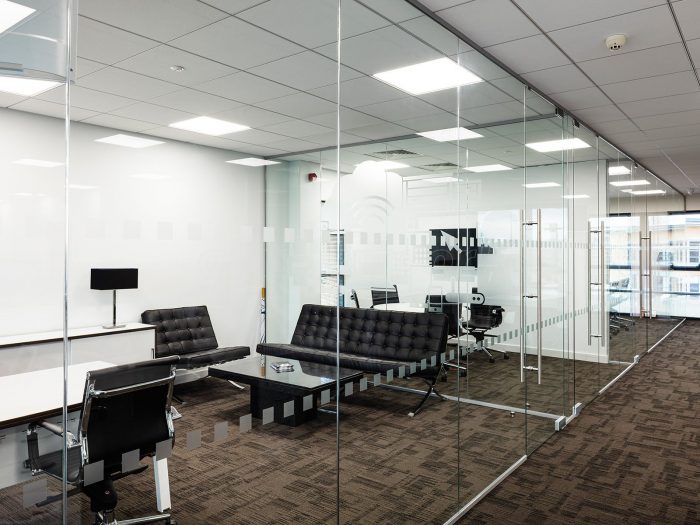 Speak with a Professional
If you are interested in glass partitions for your office space, then contact a professional to see what can be done for you. Glass partitions offer a great deal of flexibility and come with many benefits.
Never attempt to install glass partitions yourself as it can be dangerous. If the glass is not fitted properly it could be subject to slipping out of place and potentially injuring someone.
Getting professional installation of glass partitions for office is the best and safest way forward. You will love the final result of any glass partition installation as long as you use a reputable company with plenty of experience.
When choosing a company to install your glass partition, always ensure that they use strong tempered glass. This can give you peace of mind that the glass isn't going to break if someone were to fall into it.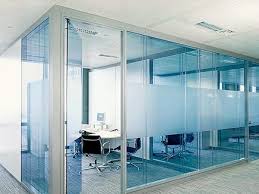 With many different glass partition options for offices, there is something for everyone, enquire today, and see how glass partitions can transform your office space.